Champagne
ARMAND DE BRIGNAC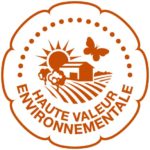 Presentation
CHAMPAGNE ARMAND DE BRIGNAC
Jean-Jacques Cattier et son fils Alexandre, respectivement 12e et 13e générations de winegrowers, sont les créateurs des Cuvées de prestige Armand de Brignac. Ils visent à produire un champagne d'exception qui représente l'excellence de la région, où leur famille produit du wine depuis plus de 250 ans
ARMAND DE BRIGNAC
The family Cattier is a Maison de Champagne située sur la Reims Mountain qui possède 33 hectares de vignobles parmi les plus renommés, incluant les villages de Rilly-la-Montagne, Chigny-les-Roses and Ludes. Ils sélectionnent chaque année les parcelles qui présentent les grapes les plus remarquables. La Maison de Champagne Cattier est également engagée dans la protection de l'environnement et est certifiée HVE niveau 3, la certification environnementale la plus élevée délivrée par le Ministère français de l'Agriculture pour une agriculture raisonnée et durable.
ARMAND DE BRIGNAC
L'équipe d'Armand de Brignac est composée de 18 experts hautement qualifiés qui supervisent chaque étape de la production du champagne, depuis le pressurage des grapes jusqu'à l'expédition des bottles. La production est artisanale et chaque bouteille est polie à la main et étiquetée à la main avec de l'étain français. L'équipe se concentre sur chaque détail pour garantir la qualité ultime du produit final.
ARMAND DE BRIGNAC
Armand de Brignac is a champagne produit en utilisant un mélange de vintages différents pour apporter une combinaison unique de caractères de chaque récolte. Chacune des bottles est élaborée avec un dosage spécifique, basé sur le wine le plus fin de la récolte, qui a été vieilli dans des fûts de chêne français pendant un an. Ce processus ajoute une complexité subtile au champagne, avec des saveurs de pâtisserie, de vanille et de toast. Le Brut Gold est la première édition de la Maison Champagne Armand de Brignac.
May 12, 2022
THE sports event of the summer 2024, THE most awaited, THE most watched throughout the world!!!??? The 2024 Summer Olympics organized in PARIS. The great names of champagne houses (such as Armand De Brignac, Ayala, Besserat de Bellefon, Billecart-Salmon, Bollinger, Charles Heidsieck, Deutz, De Venoge,
[...]
)
February 22, 2021
Jay-Z announced to all the press that he has sold to Bernard Arnault, 50%, his brand of champagne Armand de Brignac, iconic House bought in 2014 by this famous rapper. Indeed, one could even say that it is thanks to the very good understanding between the
[...]
Alcohol abuse is dangerous for your health. Consume in moderation.

Champagne?
Yes in 3 sentences, born in one of the most beautiful regions of France which is Champagne, born in the heart of Champagne, more precisely on the Côte des Blancs and then yes the champagne here in Champagne it is almost daily and always with moderation because alcohol is dangerous for health.

Quality products
All the products offered on the Grande Cuvée website are quality products that we have selected for you...you can trust us.You can reach us 7 days a week, 24 hours a day at 06.49.78.20.57.

Fast delivery
Free shipping from 180.00 euros TTC (except by Colissimo) for Metropolitan France. The delivery time will depend on the place of deposit, then count between 24 to 72H (working days) in Metropolitan France, Corsica 24 h more, Europe between 4 to 8 days and for other countries consult us.

Sound advice
Some will say "this brand is good, it is known!!!", others will say "if we tried something else!!!", the tastes and colors are unique to each, now it's up to you to make an idea on what you want to taste by reading carefully my remarks ... enjoy!!!